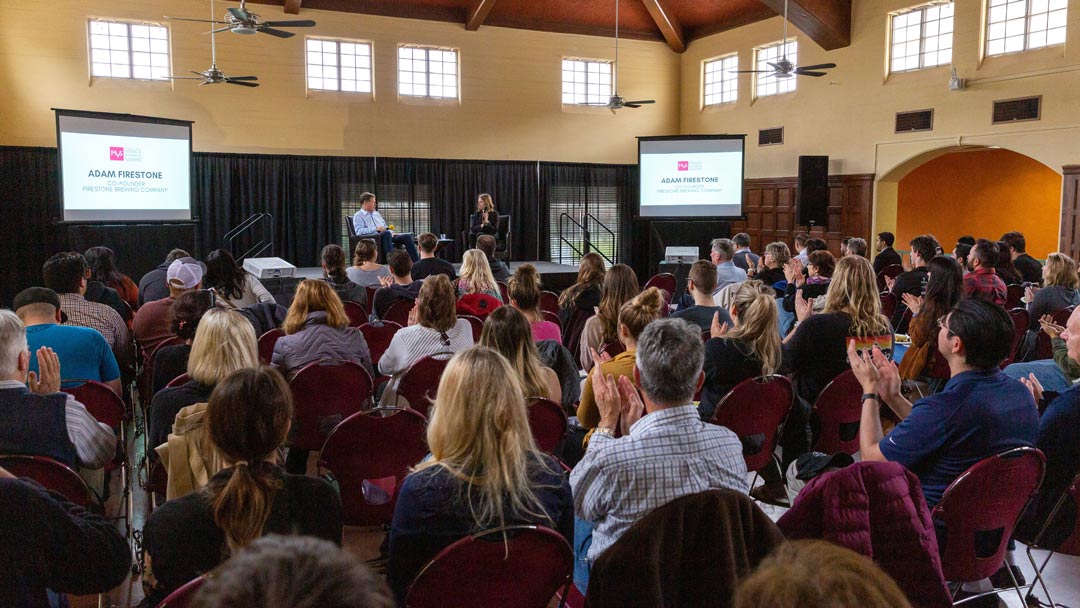 Welcome to the Business Advisory Council ("BAC"). The BAC is a voluntary resource group of the Martin V. Smith School of Business & Economics (MVS School) at CSU Channel Islands. It is comprised of both private and public sector leaders (Members) from the region and undergraduate and graduate students of the MVS School. Its activities are geared to directly assist the faculty, staff, students, and alumni of the MVS School and to bring awareness and recognition of the various undergraduate and graduate programs available at the MVS School. The BAC is not involved in any fundraising activities but contributes its time and expertise to improve the MVS School and its interests.
The Mission
As an independent resource to the MVS School and its Director, the BAC makes available its collective and individual Members' experiences and knowledge to the various constituents of the MVS School and helps to further the School's relevance, prominence and brand throughout the region.
The Core Objectives
The BAC's various activities, both on and off-campus, are geared to support the following objectives:
To be a resource to the MVS School's students, alumni, staff, and faculty;
To build and promote the School's brand, capabilities, and reputation;
To promote the School's accomplishments and to support its initiatives and long-term development;.
To build relationships for the School with the regional business community;
To generate networks and alliances for the School with various constituencies; and
To provide advice regarding curriculum, programs, recruitment, community relations, etc.
The Activities
The BAC meets quarterland is involved in several ongoing activities and initiatives, many of which are underwritten by its annual Member dues. These include, but are not limited to, the following:
Dolphin Dozen Dinner
On-campus Speaker Series
In-class panel discussions
External media promotions of School events
Networking with on-campus business clubs
Internship opportunities
School assessment interviews
Student mentoring and vocational guidance
Speaker Events
The Speaker Series has included a variety of prominent local and national speakers who have made presentations or have been interviewed on stage. The primary purpose of the Speaker Series is to provide information and insights to our students and the community. Therefore, the events are held on Friday afternoons, are free to the audience and include lunch before each presentation.