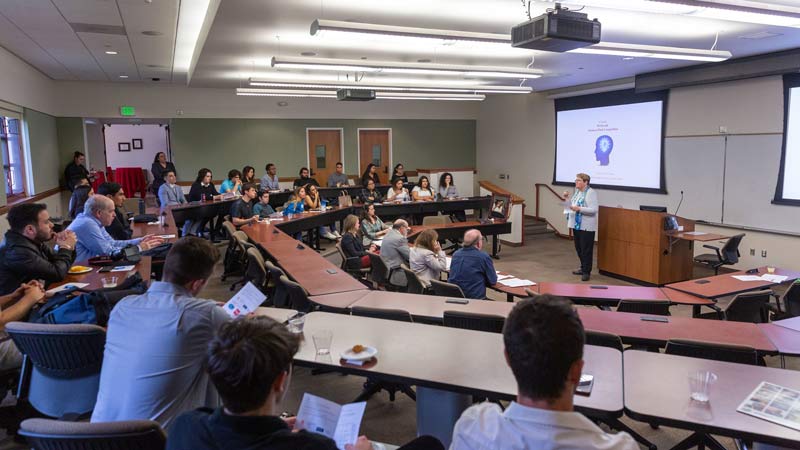 In the 21st century, success in management goes beyond understanding processes – it's about understanding and managing people.
The management option in the MVS School of Business & Economics helps students learn to manage, lead, and strategize for the success of a company or nonprofit, whether that be in existing organizations or their own enterprise. Students start with a foundation of accounting, finance, ethics, management information systems, and marketing, and then elect coursework that builds people skills: the ability to lead, motivate, and understand different cultural perspectives. Students can focus on management topics within the context of entrepreneurship, international business, human resource management, project management, and digital advertising. In addition to course work, students may elect to work on research or service-learning projects for credit to gain real-world understanding of organizational issues.
The management option's faculty maintain research and professional affiliations nationally and internationally through the Academy of Management, International Council of Small Business, Society for Judgment and Decision Making, and U.S. Small Business & Entrepreneurship Association to support timely integration of real-world problems, solutions, and applications to teaching.
The managers of tomorrow will need a solid grounding in organization behavior, information processes and multicultural perspectives; MVS' management option provides students a broad exposure to the current and future world of work.
---
Loading...